What is Movement Disorder?
Movement disorders affect a person's ability to move smoothly and with control. These disorders can lead to either excessive or reduced movements, making it challenging for individuals to perform daily activities.
There are various types of movement disorders, each with its own characteristics. Some common ones include tremors, where involuntary shaking occurs; dystonia, causing muscle contractions and abnormal postures; and ataxia, leading to coordination problems.
Movement disorders contain a range of conditions affecting the control of body movements. Understanding the type and cause is essential for appropriate treatment.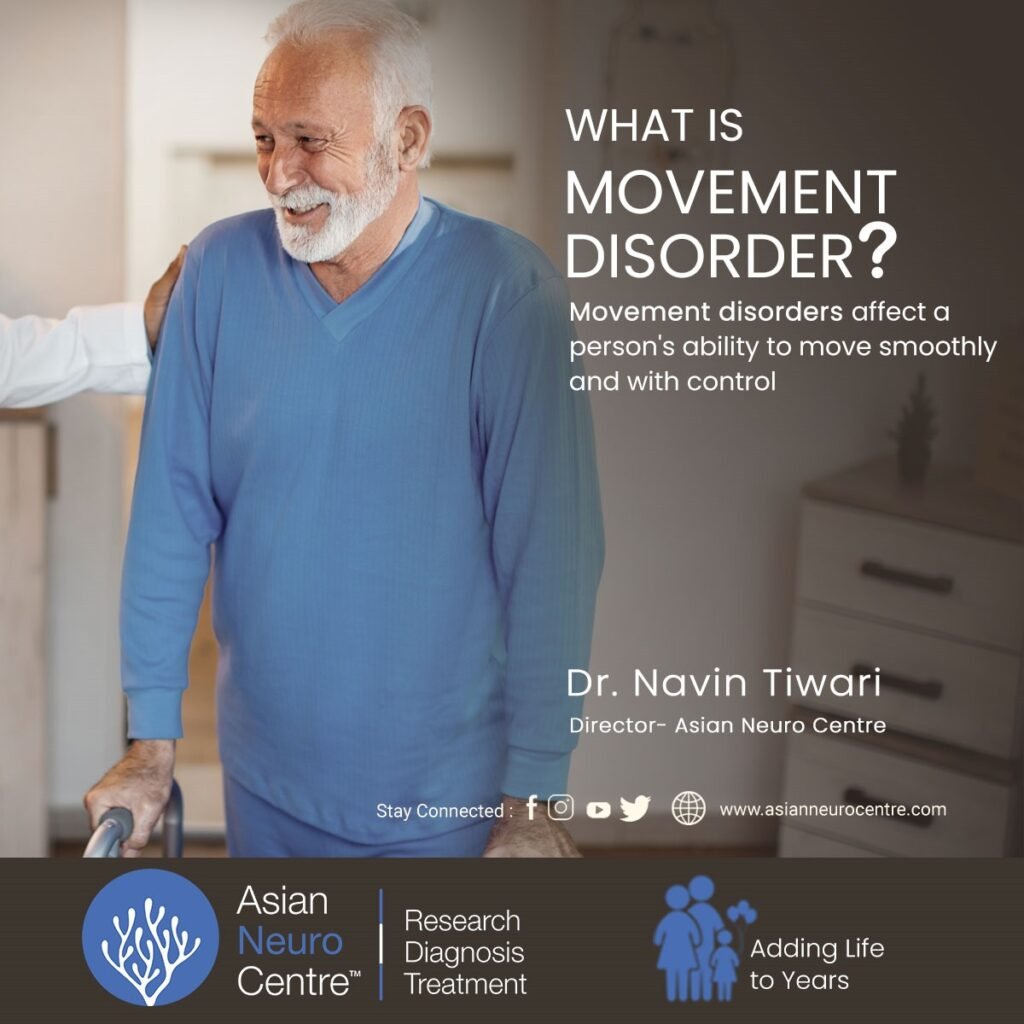 Symptoms of Movement Disorder
One common symptom is tremors, which are involuntary shaking movements.
Stiffness in muscles is another sign. It makes it hard for a person to move smoothly.
People with movement disorders might have trouble coordinating their movements.
Muscle contractions, known as dystonia, cause abnormal postures and twisting movements.
Causes of Movement Disorder
Movement disorders can arise from various factors affecting the brain's control over bodily movements:
Some movement disorders have a genetic basis, meaning they are inherited from family members.
Injuries to the brain, such as those from accidents or trauma, can lead to movement problems.
Some medications may induce movement disorders as a side effect.
Certain infections affecting the brain can result in abnormal movements.
Exposure to toxins or certain chemicals can contribute to the development of movement disorders.
Understanding these factors is crucial for diagnosing and managing movement disorders, allowing for appropriate care and treatment.
Treatment of Movement Disorder
Doctors often prescribe medications to help control symptoms. Physical therapy exercises can enhance muscle strength and coordination.
Occupational therapy focuses on daily tasks, helping individuals regain and maintain their ability to perform activities of daily living.
For those with movement disorders affecting speech, speech therapy can be beneficial in improving communication skills.
Adopting a healthy lifestyle, including regular exercise, a balanced diet, and sufficient sleep, can contribute to overall well-being and may positively impact movement disorder symptoms.
Dr. Navin Tiwari
Consulting Neurologist